Cultural Renewal and Change-Capability – Leadership Excellence, Supported by Team Building, and Culture Change
For over 20 years, The Change Agency has enjoyed an outstanding reputation for Leadership Development, Executive Coaching, Cultural Renewal, Team Excellence, and creating change-capable individuals and teams.
DO YOU NEED
People with excellent communication skills?
To improve the culture of your organisation?
Support for leaders?
A more effective team
Change capable leaders and teams?
Clayton Utz Lawyers
KPMG
CASA
Office of Inspector General Emergency Management
Triumph International
Mater Hospitals
Royal Women & Children's Hospitals
Noel Robertson Architects
Bornhorst and Ward Consulting Engineers
Queensland Health
Department of Fire & Emergency Services Queensland
Rural Fire Queensland
Department of Education and Training
Archdiocesan Services
Centacare Disability Services
National Australia Bank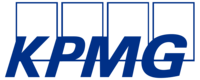 We have used The Change Agency for over 15 years to develop our managers, partners and professional staff. The programs seem to touch people deeply – most make significant changes to how they act and react to other people. I'm always struck by the feedback about what they have learned – people report openly about realising their own habits and where they are part of a problem. They particularly improve their communication with staff.
Partner
Partner, KPMG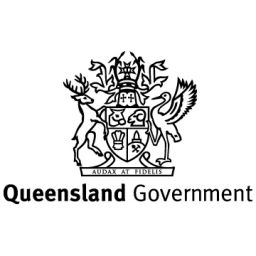 Jane has an uncanny ability to see through the issues holding back teams, individuals or reform programs. I have always been impressed with her ability to identify the key issues, tailor appropriate solutions and deliver them in a manner that engages people, hones their skills and empowers them to deliver improves outcomes.
Iain MacKenzie
Inspector General Emergency Services, Queensland Government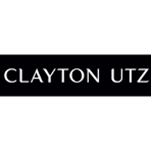 The Change Agency worked with all our teams in our Brisbane office. Partners, associates, solicitors and support staff all learned much about human nature, how to communicate and solve problems collaboratively. We are more assertive and better managers for the experience.
Staff Partner
Lawyers, Clayton Utz

Jane customised a leadership and change-capability course for selected management within our organisation. She devoted much time and effort to understand our specific needs. Her cutting edge material had a profound impact on participants; many of whom were personally touched by her contemporary teachings. The results in most managers shows observable change in how they lead and communicate with their team and senior management.
Senior Advisor
Safety Assurance, CASA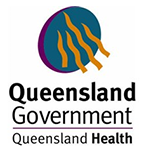 When we were surveyed 2 years after The Change Agency had worked with us – we were not only a far better culture as a team we had retained much of the change over time. We were more collaborative, responsible and accountable and much of the old passivity had gone.
Corporate Services Director
Queensland Government, Queensland Health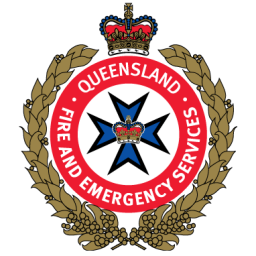 Jane's courses are legend now amongst Station Officers and Area Managers – both in Fire and Ambulance. We still use the language from Jane's courses in our Leadership Meetings (10 years later). Her work helped the officers to become much better managers and leaders.
Assistant Commissioner
Queensland, Fire & Rescue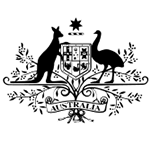 Suzanne's teaching changes people. I end up with staff who can better deal with difficult situations and vastly improved communication and teamwork.
Manager
Australian Government, Department of Children & Families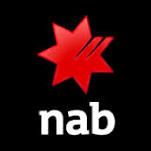 The Change Agency team traveled all over the State developing and conducting managerial effectiveness courses for our branch managers so when it came time for the senior teams retreat we had all heard and seen so much that was good from the bank managers …. we had to put ourselves at the challenge. First rate professional development … truly life changing.
HR Manager
HR, National Australia Bank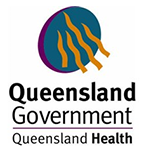 Jane's programs made a different to my business in various ways. The senior managers relished the intellectual challenges in philosophy, business and psychology in their courses, others became more positive and self aware instead of blaming. We also had people who made really successful changes in their home life, with their partners and children.
Finance Director
Queensland Government, Queensland Health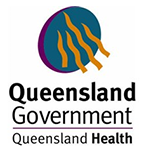 What Suzanne and Jane offer is a kind of "self-audit". I found it immensely useful to let some of my old habits go and let some new ways of being in to life. In my staff of 60 – I can see the changes in tolerance and communication. It's measurable.
Director
Purchasing & Logistics, Queensland Health

Jane would come out to the factory once a week and run sessions with us. It really was an eye opener. We come from all backgrounds and qualifications, yet we all found it fascinating and really started using the interpersonal skills both at home and at work. Many people worked on improving their health and got good results.
Manager
Manager, Triumph International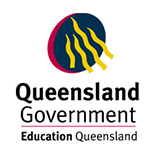 I've never seen feedback like this. My school principals and deputy principals report using the skills taught on a daily basis. Most speak of new awareness of their personal defences and ego. They report significant improvements with community, parents and staff. Most say it's simply the best professional development they have ever attended.
Regional Executive Director
Queensland Government, Education Queensland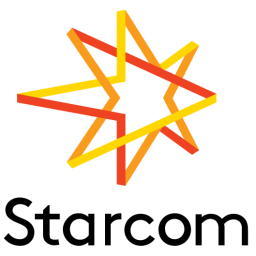 The Change Agency is known for getting people to change – we were no exception. Each of us seemed to improve our teamwork, project work, consulting with clients – we became less judgemental and better communicators for the good of the whole team.
Managing Director,
Media Purchasing, Starcom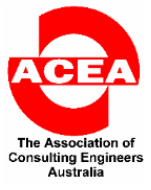 Their program called "Beyond Surviving to Thriving" says it all. My life changed, so did it for most of us engineers in what could be the mid life crisis years. My wife thanks you, my staff thank you, where was this stuff all our lives?
Managing Director
Consulting Engineers, ACEA

Suzanne and Jane are a great resource for us. Our State team did 4 days of "unfreezing" work personally and as a team. We then developed our strategic direction with their facilitation. Now everyone owns the vision and goals. We speak a common language. The rural teams then came down for their 3 days – most reported it was really useful and relevant skills to enable better connection to their community and their volunteers.
Assistant Commissioner
Rural Fire Service, NSW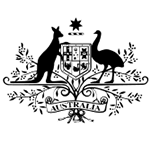 I now recognise my strength. I am using the listening skills with my boss. I'm getting a much better relationship with him from speaking with "I… statements.
AO2 Admin Officer
Officer, Northern Territory Government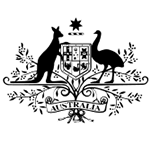 This course was like coming up for fresh air. For the past three years we have focused on improving our processes. I now realise we must do the interpersonal area that we need to use each day with our bosses and clients.
AO6 Officer
Shared Services, Queensland Government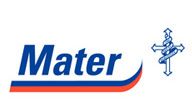 I benefited greatly from the help and skill of The Change Agency when I was doing a corporate planning and culture change strategy for the Mater Health Services. Jane's skill in strategic organisational analysis was enormously helpful in planning and effecting significant lasting change. She brings not just her brilliant skills as a teacher but also her capacity to "sniff the wind" in an organisation and discern what is really going on to help bring effective strategies to bear. She is a very effective coach for those in the exciting but lonely role of leadership.
Chief of Medical Staff
Telstra Business Woman of the Year (1995), Mater Hospitals
THE EXTENSIVE FEEDBACK AND RESEARCH CONDUCTED AFTER OUR INTERVENTIONS INDICATE THAT WE HAVE AN EXCEPTIONAL REPUTATION FOR:
People making real changes due to improvement in self awareness.
Managers and staff recognising their old habits and patterns of thinking, communicating and reacting.
Improving a team's functioning to enable synergy (where the total result is greater than the sum of the parts).
Leaders and managers who engage better with their people, problems and opportunities.
People who now have real conversations with each other.
An increased tolerance and respect for differences in members of the team.
Managers who report they now feel more confident and competent to deal with staff.
Vastly improved meetings, problem solving, planning and decision making.
People noticeably taking responsibility and giving up old patterns of blaming, denying, justifying or giving up.
Please note, we do not offer public courses for individuals to attend. The Change Agency develop specialised in house programs for organisations and teams.